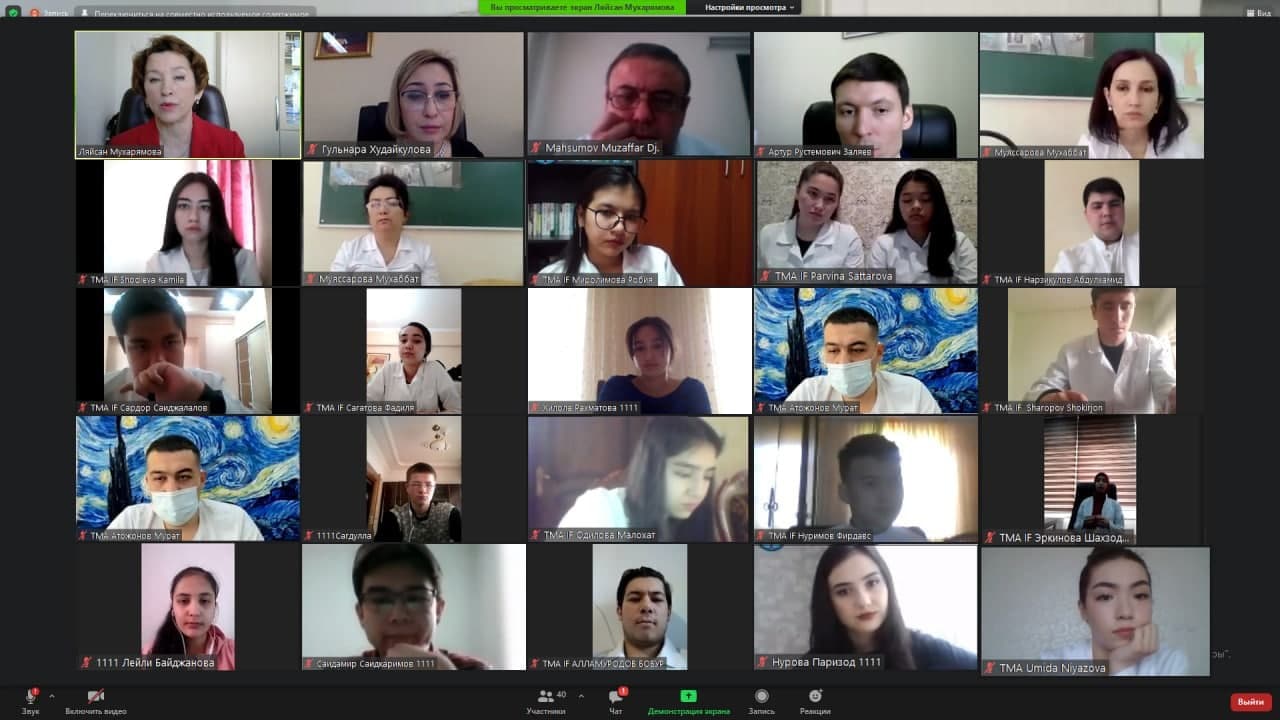 As part of the implementation of the joint Tashkent Medical Academy and Kazan State Medical University educational program, March 24 this year a regular meeting of students with a professor at Kazan State Medical University took place.
Today, the students met with the First Vice-Rector of the Kazan State Medical University, Professor Laysan Mukharyamova.
Within the framework of the meeting and communication, with the participation of the faculty of the Department of Public Health, Organization and Management of Healthcare of the TMA, Professor Mukharyamova gave an online lecture on the topic: "Medical education in the 21st century: trends, challenges, prospects".
The organization of such meetings, first of all, is aimed at awakening students' interest in new knowledge that goes beyond the main educational process.
The implementation of international cooperation of TMA and a joint educational program with Kazan State Medical University contributes to improving the quality of education for highly qualified medical personnel in accordance with the world achievements of modern medical education.
Note that such meetings of students of the joint TMA program with the faculty of Kazan State Medical University are regularly organized in all disciplines of education.
Activities continue.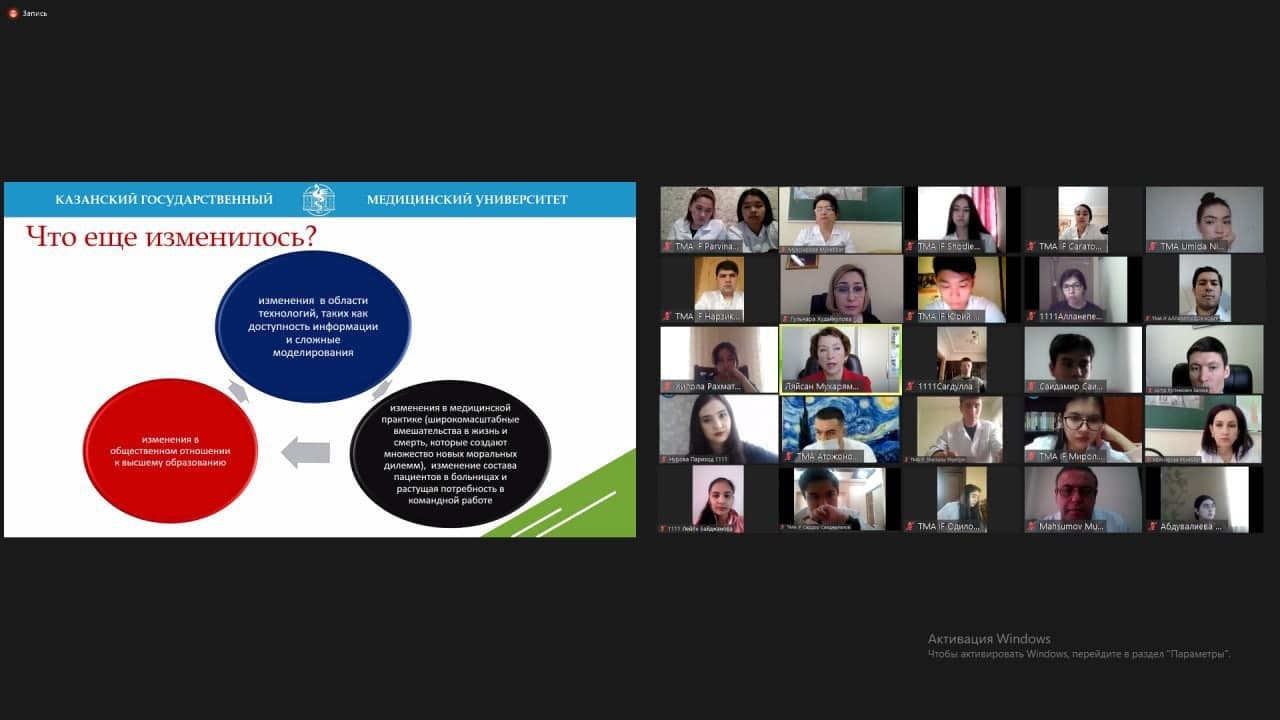 International Faculty of TMA