Lecture by professors of Nagoya City University for TMA
On March 29, 2021, an integral lecture on endourology by professors of Nagoya City University (Japan) took place.
This event was organized by professors of the Department of Nephrology and Urology of Nagoya City University T. Yasui and K. Taguchi for the faculty, undergraduates and clinical residents of the Department of Urology, as well as TMA students.
During the integral lecture, information was presented on the achievements of Japanese specialists in the diagnosis, treatment and further rehabilitation of patients with urolithiasis.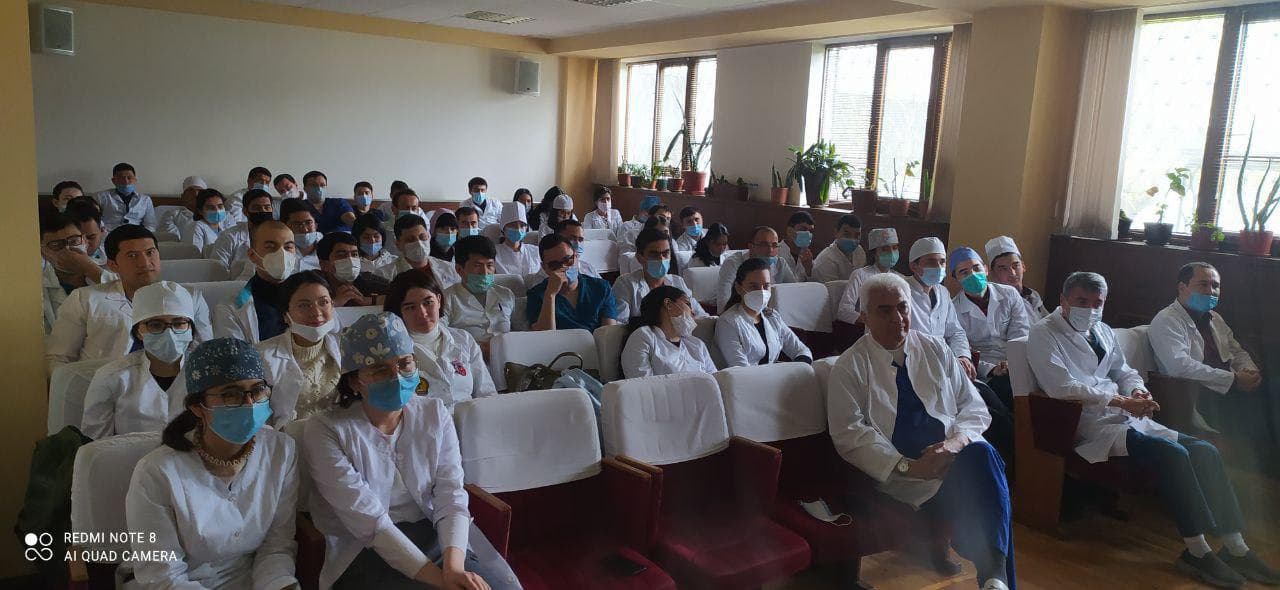 As a result of the event, the specialists exchanged experience in organizing the educational process in urology, and also discussed ways to expand scientific and practical cooperation.
Holding such regular meetings with colleagues from leading foreign universities is aimed at the widespread introduction of international achievements of higher medical education in the educational process of TMA.
This work continues.
International Faculty of TMA