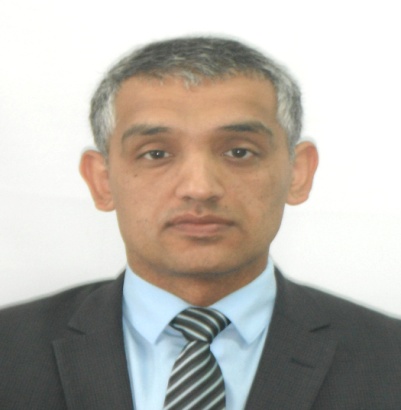 R.J.Matmurodov

Head of the department of scientific and scientific-pedagogical staff
Phone: +998 (71) 214-8638,
 E-mail: science@tma.uz,
---
Main tasks:
– Arrange for the preparation of scientific and scientific-pedagogical staff of the Tashkent  Medical Academy
– Drawing up plans for the training of scientific and scientific-pedagogical staff  and ensure their implementation;
– Coordination of the  activities for the preparation of scientific and scientific-pedagogical staff  with the faculties and departments;
– Organizes scientific conferences in the Tashkent  Medical Academy;
– Certifies researchers;
– Prepares and proposes plans, reports and regulations for senior researchers and applicants.
– Holds a reception at the Institute of senior researchers, independent candidates and clinical studies.
– To organize and prepare orders for examinations in spec. subjects.
– Rents reports in the Higher Attestation Commission , Ministry of Health, Ministry of Higher Education and in the department  of statistics.
– Conducts Students' Science Society  among talented  students Republican Science  Olympics, conducts a competitive selection among the students and masters in the Presidential scholarship. Scholarship named after Ibn Sina (Avicenna).
Annually held traditional conference "Days of young scientists" with the release of scientific papers in conference proceedings.
The composition of the employees of the scientific department:
---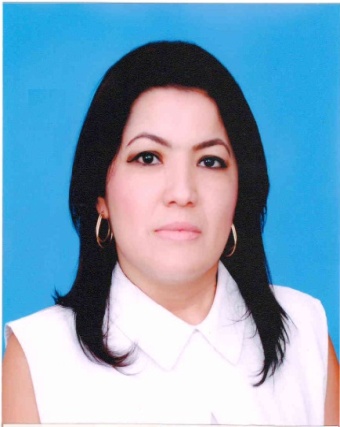 Nabieva Sevara Hamidullayevna
Engineer (Type 1)
Tel .: +998 71 214-84-05
E-mail:
---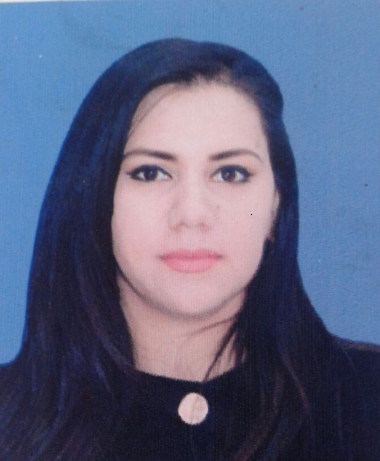 Mukhsinova Maftuna Ibragimovna
Engineer:
Tel .: +998 71 214-86-38
E-mail: tmailmiy@mail.ru
Postgraduate education at TTA
In accordance with the Resolution from the Cabinet of Ministers of the Republic of Uzbekistan "On measures to improve the system of postgraduate education and attestation of scientific and scientific-pedagogical personnel with higher qualification" at the Tashkent Medical Academy dated December 28, 2012, No_365 and 22 may,2017, No_304 implemented: The doctoral students study at TTA in the following areas:
For doctoral studies:
14.00.01-Obstetrics and gynecology
14.00.07-Hygiene
14.00.09-Pediatrics
14.00.27- Surgery
There are 5 PhD students in total.
For basic doctorate:
14.00.01-Obstetrics and gynecology
14.00.02-Morphology
14.00.03-Endocrinology
14.00.04-Otorhinolaryngology
14.00.05-Internal diseases
14.00.07- Hygiene
14.00.08-Ophthalmology
14.00.09- Pediatrics
14.00.12-Medical rehabilitation
14.00.13-Neurology
14.00.15-Pathological anatomy
14.00.16-Normal and pathological physiology
14.00.17-Pharmacology and clinical pharmacology
14.00.18-Psychiatry and narcology
14.00.21-Dentistry
14.00.22-Traumatology and orthopedics
14.00.23- Organization of nursing work
14.00.27 Surgery
14.00.29-Hematology and transfusiology
14.00.30-Epidemiology
21. 14.00.31-Urology22. 14.00.33-Public Health. Health Care Management23. 14.00.36-Allergology and immunology24. 14.00.38-Sports Medicine25. 19.00.04-Medical and special psychology26. 03.00.01-Biochemistry Total 50 PhD students
In 2019, one major doctoral student defended his doctoral degree in psychiatry and narcology in 114.00.19.
The Academy has 143 independent researchers. Of these, 121 PhD and 22 DSc are independent researchers. In 2019, 16 independent researchers defended their dissertations.
Dissertation topics for doctoral students and independent researchers are identified by the Center for Science and Technology and correspond to the priority areas of medicine in which the scientists of the Institute participate.
The departments of the institute have sufficient scientific and practical base for preparation of scientific and pedagogical staff. They are fully provided with necessary equipment, chemical reagents, experimental animals, vivarium and information technology. There is a central scientific laboratory equipped with modern equipment for medical staff, there is "Central Asian Journal of Medicine" medical journal and a training center and English language clubs for posting scientific articles on research. The Academy works with doctoral students and supporting doctoral students in accordance with the guidelines and instructions of the Ministry in this area.