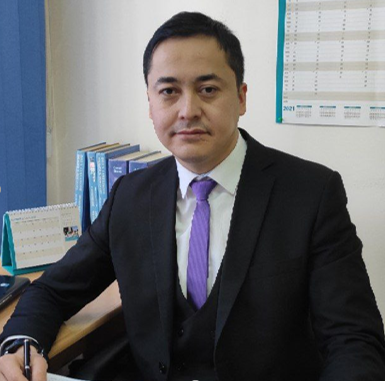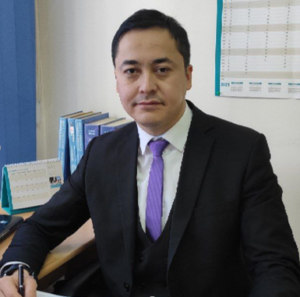 Sherzod A. INAKOV
Head of  Department
Tel .: (+99878) 1507812
Fax: (+99871) 214-90-59
E-mail: marketing@tma.uz
---
About the Department
The marketing department is an independent structure of the Tashkent Medical Academy and reports directly to the Rector.
The mission of the department
The mission of the marketing department is to promote the brand and the educational programs of the Tashkent Medical Academy.
Tasks Division
Formation of the contractual relationships with health care institutions and other application areas for the purpose of training for them on the basis of a contractual agreement.
In order to disseminate information about educational opportunities in the bachelor and master's TMA and its graduates to ensure the participation of TMA in national and international exhibitions.
Formation of information (portfolio) about the availability of jobs (vacancies) in health and other applied fields, the distribution of employment of graduates TMA, monitoring their employment.
Regulatory Documents Department
TMA Marketing Department operates on the basis of the following documents:
External normative documents: Decrees and Orders of the President of the Republic of Uzbekistan connected with the provision of qualified personnel economic sectors, the Constitution of the Republic of Uzbekistan, the Law "On Education", National Program for training, Regulation "On Higher Education", the Labour Code, legal documents regarding the education and laws, orders of the Ministry of Higher and Secondary Special Education and health management and regulations;
Internal regulatory documents: the Charter of the Tashkent Medical Academy, the rules of the internal labor order, the local regulations Academy (instructions, standards, etc.), order of the rector, programs and plans for the department, the Charter of the marketing department.
Chief Inspector group design contracts: Tulaganova Mahfuza Ahborovna
Inspector group design contracts: Tursunova Dildora Ismoilovna
Inspector group design contracts: Yakubova Dilfuza Muhiddinhodzhaevna
Chief Inspector to work with young professionals: Kan Valentina Mixailovna
Our address:
2, Farabi str. Tashkent, Uzbekistan 100109
2 Education Building, 2nd Floor
---
Tulyaganova Mahfuza Ahborovna
Senior Contracting Group Inspector
phone:+98 (71) 214-90-59,
---
Kan Valentina Mikhailovna
Senior Inspector for Young Professionals
Tel: , 150-78-36.
Our address:
100109, Tashkent city, Almazar district, Farobiy street, 2,
2-building, 2 floor
---
Tursunova Dildora Ismoilovna
Contract clearance team inspector
Tel: +998 (71) 214-90-59,
E-mail: farangiz_89@mail.ru
Tel / Fax: (+99871) 214-90-59
E-mail: marketing@tma.uz
E-mail: alisher.madjidov@tma.uz